Hi, Everybody!
Today I wanted to talk about what to wear for your family session! There are SO many different things to think about! I'll try to keep this from being too overwhelming, yet full of good information!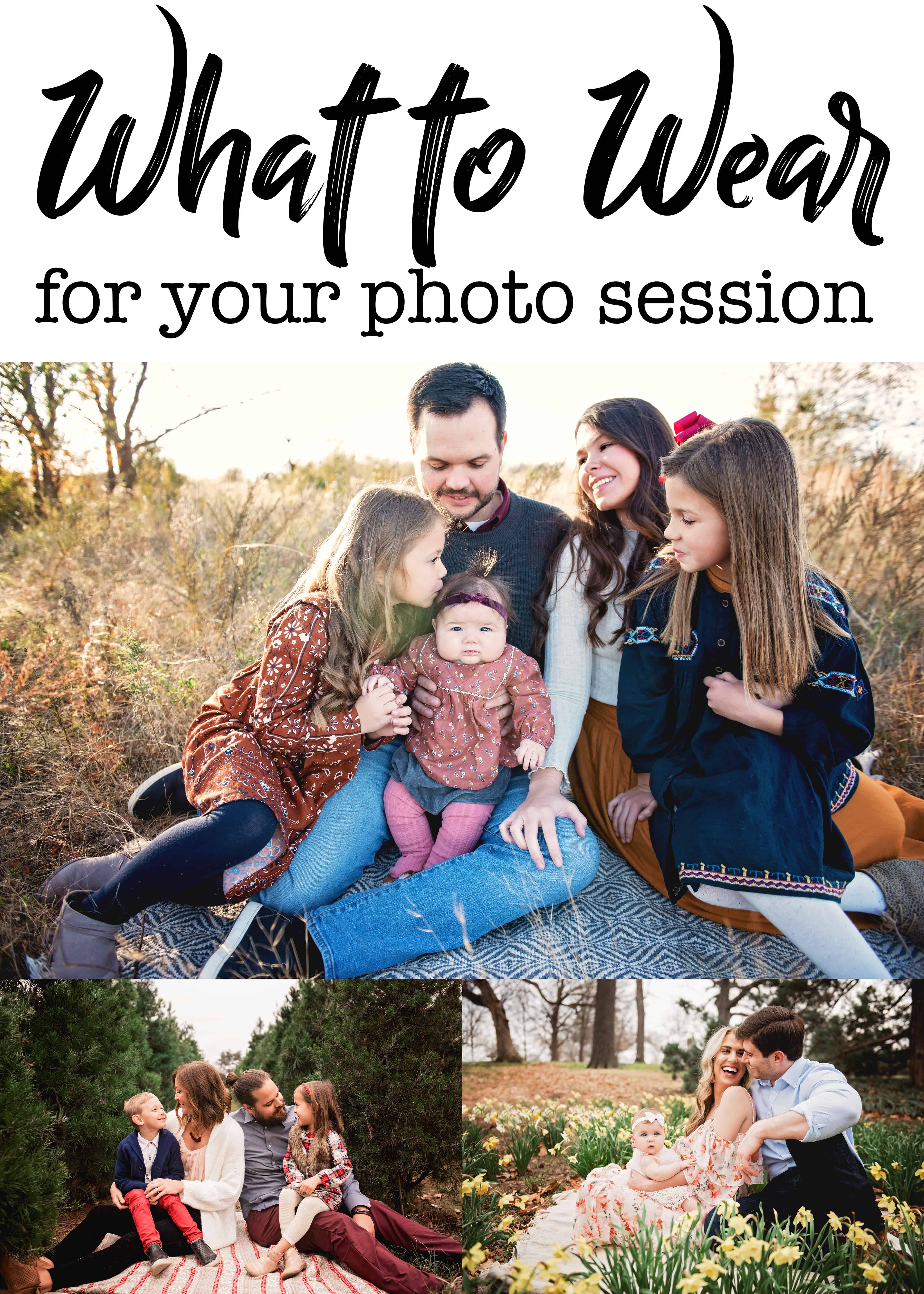 First, what is your vision for the session? What do you want the final product to look like? Work backwards from that vision, while considering the location's surroundings, type of session, etc.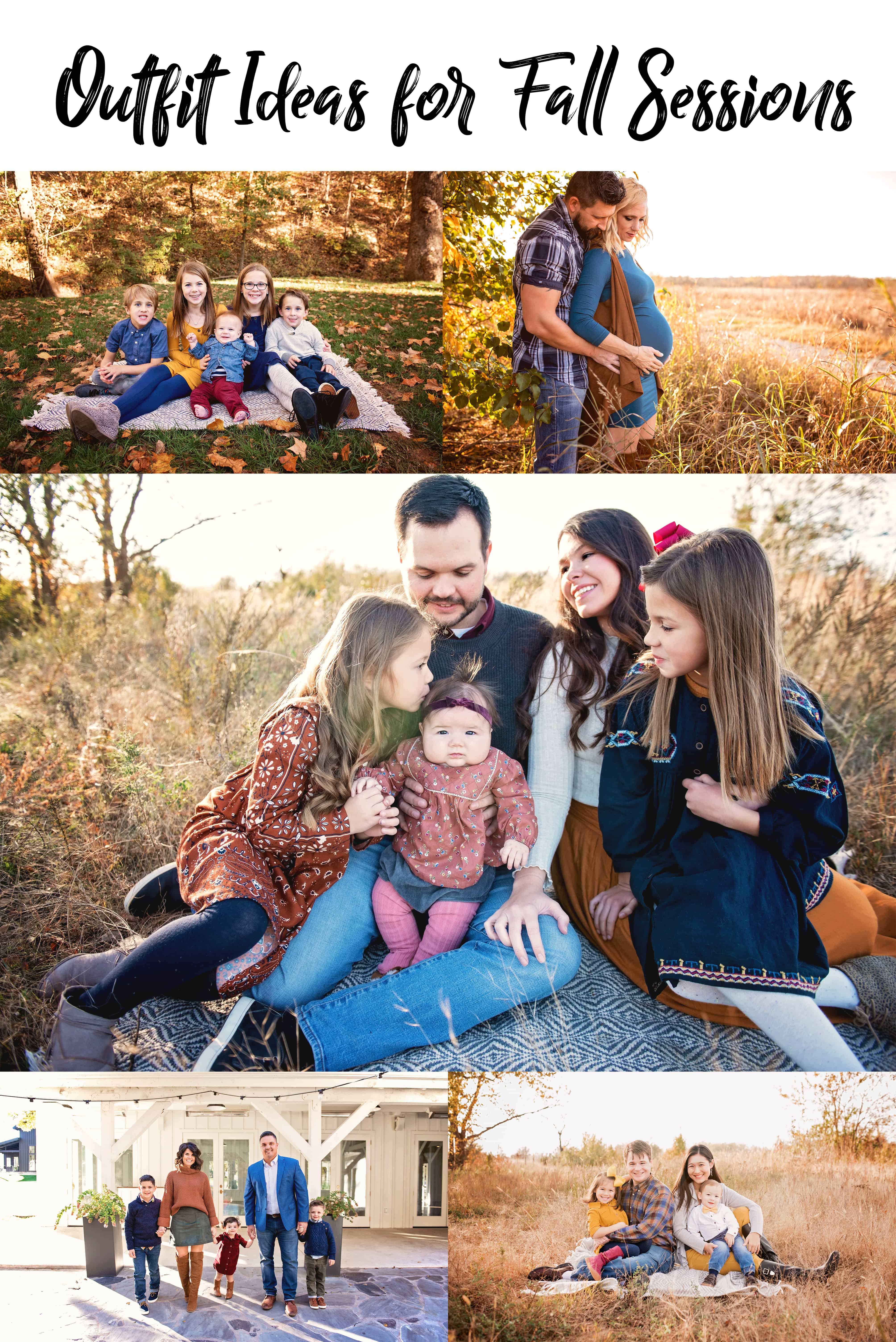 Secondly, think about your skin tones. Many times the color of shirts, or tops, that we are wearing can "bounce" off, and cast a color onto our skin. If you are paler, then I would suggest a warm neutral color that enhances your skin tone. If you have a more tan complexion, then you have more freedom with your colors. Just know that with any skin tone, bright colors can cast a color or bounce onto your skin. Also, it's great to add substantial makeup. Bronzer and blush are your friend, and this is the time to add some bold lip color, and fake eyelashes!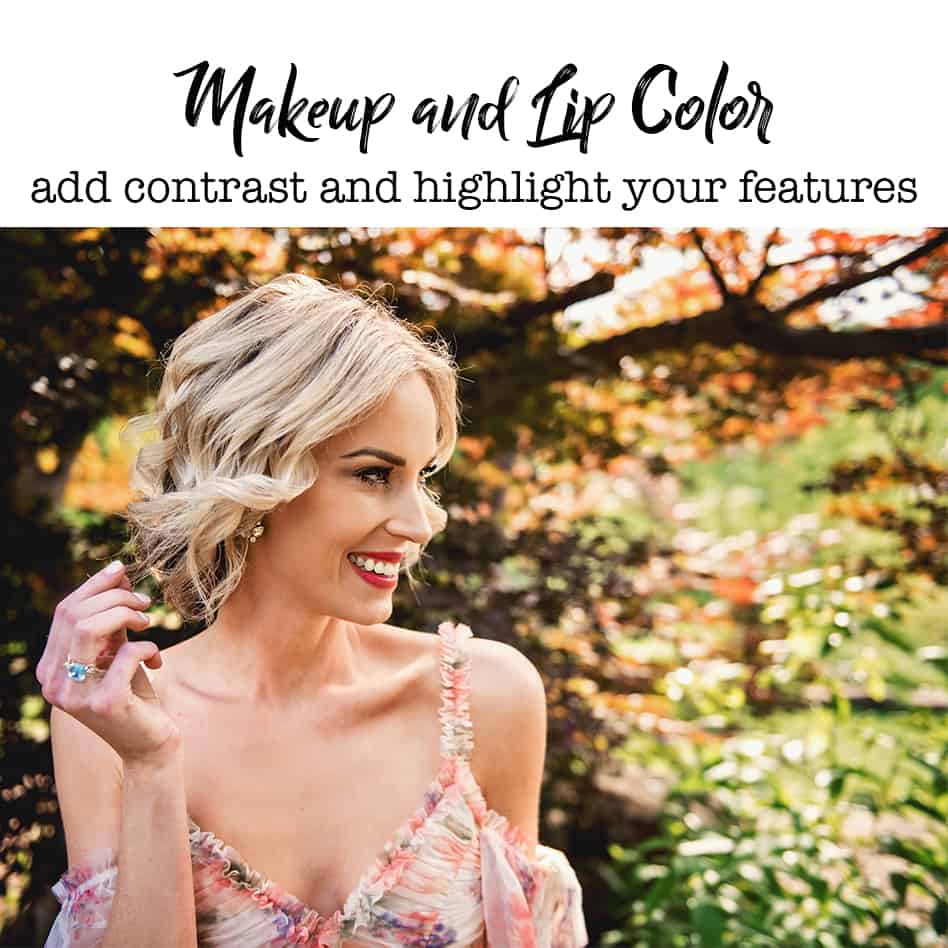 Next, pick 2-3 colors that you'd like to use for your session. Make sure these colors go well together. For fall, I always love the colors of mustard yellow, burgundy red, navy blue, and hunter green. For the Christmas Tree Farm, I recommend navy blue with burgundy red or burgundy red with black. I would not recommend wearing too much green, because you are surrounded by the green trees! For spring, I would incorporate a more colorful palette, being careful your colors aren't too bright, or will bounce too heavily on the skin (think pastel colors – stay away from neon colors).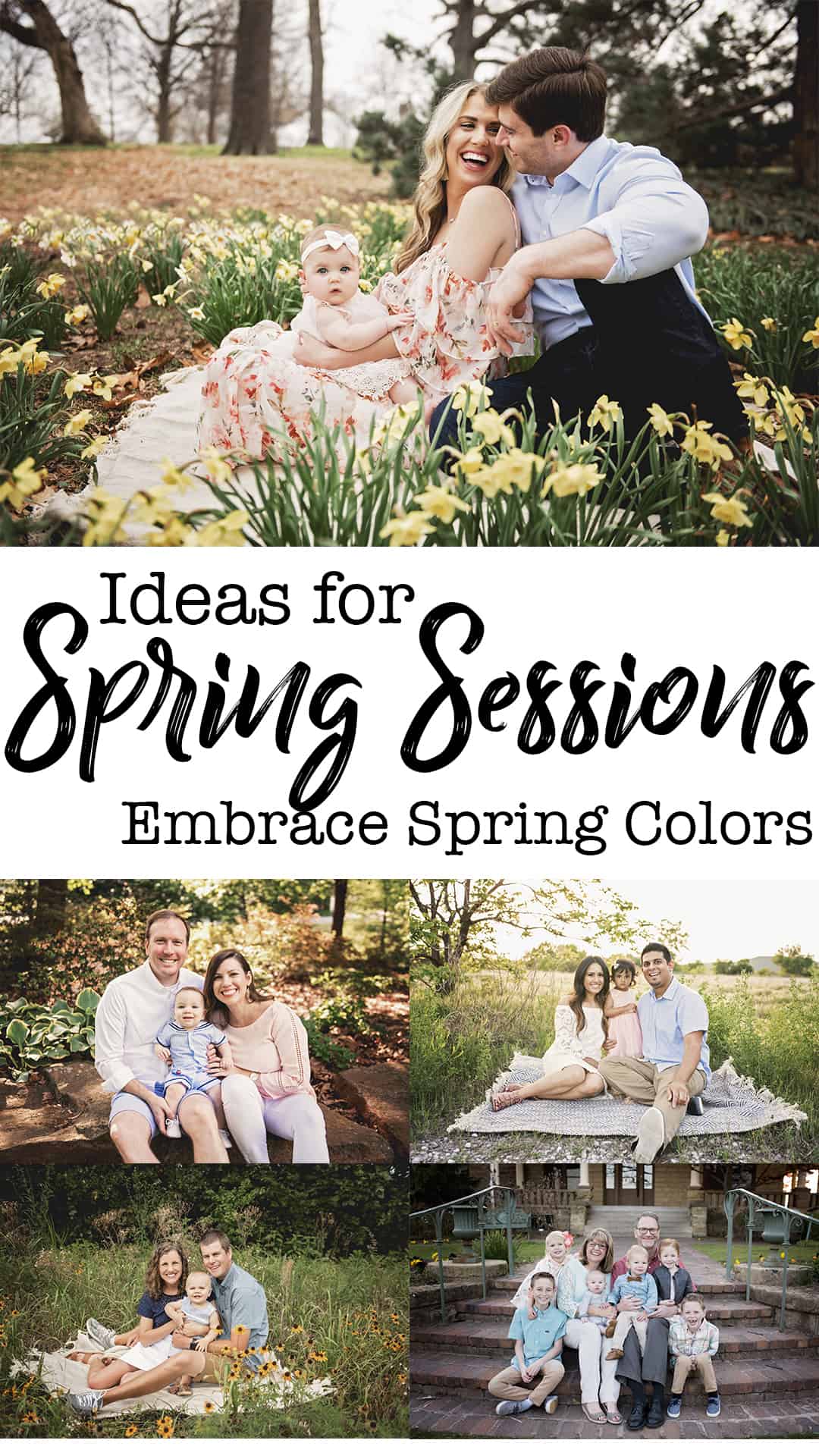 Then.. layer, layer, layer! Just like with painting a canvas (these pictures will hopefully be pieces of art in your home) you want to have layers and it helps bring your pictures to life! This is where you also add your neutrals to your colors: your khaki pants, or fun colored pants for boys, denim, white shirts, neutral vests, etc.
For layering women or girls, think about: kimonos, cardigans, vests, jewelry, brimmed hats (which you can put on for the end of the session), leggings, etc.
For layering men or boys, think about: collard buttoned shirts underneath sweaters, half zip pullovers with a polo underneath, vests, blazers, suspenders, etc.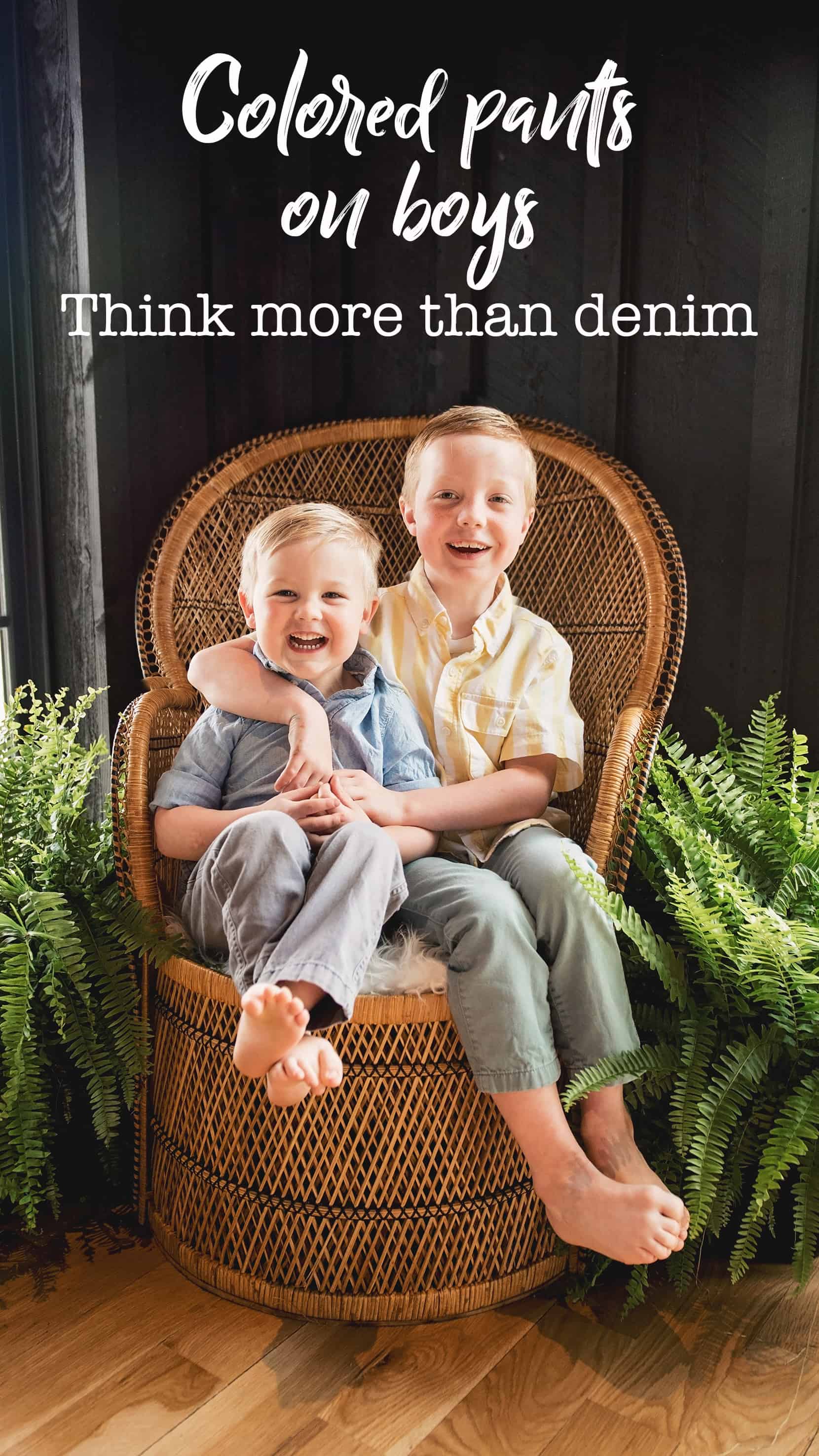 Bonus Things to Think About
**I always say to have Mom choose her outfit first (we typically are the one coordinating the whole thing!) Find an outfit that you love, that looks flattering, and build your colors from there. I like to take pictures on my phone to see my outfit photographs the same as I think it looks in the mirror.
**Dress it up! This photo session is an investment, so you need to dress the part! I recommend staying away from tennis shoes, shirts with giant logos, and wrinkled clothes. You are paying substantial money for this session, so you need to be dress your best!
**If you have girls, I would highly recommend putting them in a dress! (But please put leggings or bloomers on if they are a toddler.) Boys visually are 'color blocked' with a top/bottom combination, so the girls, or women, can add more contrast with the dresses. Bonus, if they are long and flowy!
**Don't be afraid of patterns! Plaid, simple stripes, gingham and simple flower prints can all be fun if they are done tastefully. Just add some patterns in half of your family, and you'll be fine!
**Oklahoma weather can be windy! If your session happens to be on a windy day, I would recommend pinning back at least the top half of longer hair. This way we won't be fighting the mighty Oklahoma wind, blowing it across your face the whole time!
**Lay out the whole family's clothes together on your bed. Visually look and see if all the outfits work well, or compliment one another.
**Ask your photographer! You are paying them to create this moment, so they should be more than willing to help you! I love helping my clients choose their outfits.
I hope this post helps you feel confident about choosing an outfit for your family! For me personally, I like to change our color palette from year to year, so that each session looks a bit different. Now, it's time to have fun, be confident, and show off that gorgeous smile! I hope to see you soon!
-Randy