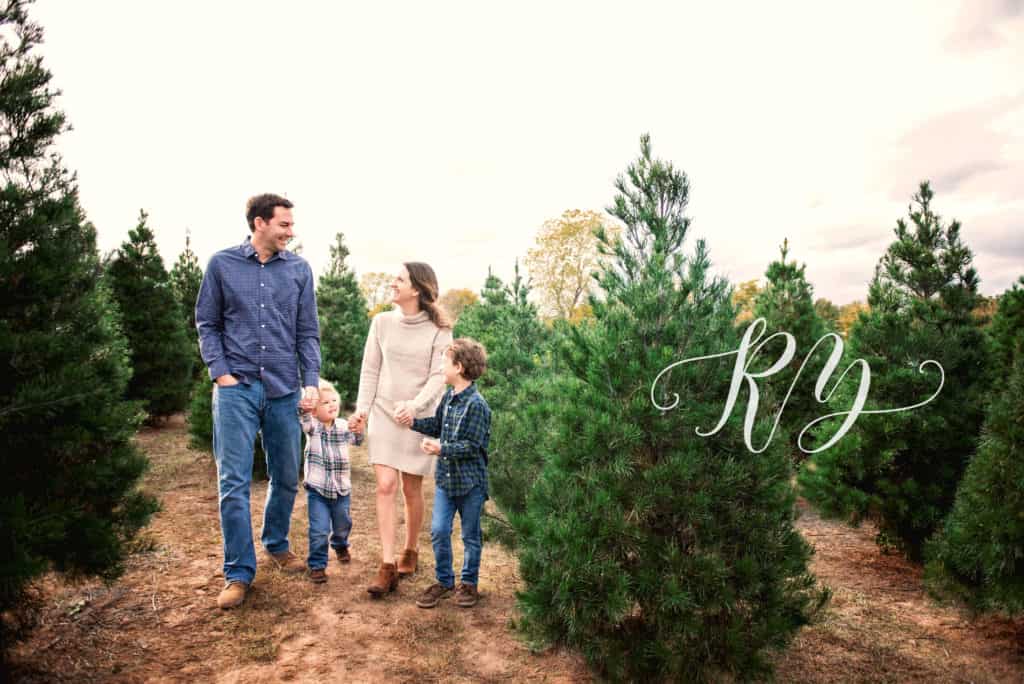 If you are planning Christmas Tree Farm Minis, I have a few tips for you!
Arrive super, duper, early! It is typically crowded, and finding your photographer will take awhile. And these farms can be huge!
Don't wear green, or too much green. There is green e v e r y w h e r e. So, I suggest you wear other colors. You don't necessarily need to wear red, but warm colors look great. Navy blues, maroons, golds, and denim, khaki all look fabulous. Layering is also fun! Vests, hats, wraps, and pullovers are wonderful.
Try to leave the pets at home. If you are doing a mini session with family and children, they can be short and stressful. Add in a dog, and you just add stress. Also, in the rows of trees the space can be tight, so adding in another person/object/animal can make framing the subjects more difficult.
Dress for the weather. This year for my minis, I had one sunny + warm day, and one cooler + windy day. If it's windy- ladies, try and pull your hair back out of your face. If it's hot, please don't make your kiddos sweat. If it's cold, please keep your jackets on up until right before we start our session. You never know what the weather will be like in Oklahoma! So always try to keep options available until your session date.
Have fun! As with any session, try to relax and bring out your natural self. Also, it's always helpful if you bribe your kiddos with something fun (maybe ice cream?) to do afterwards as a family.
It's worth it! These are memories that will last a lifetime!